Library Student Employment
Apply for a Job at Wiggins Memorial Library
Library Services Desk
Detail-oriented students with great communication and problem-solving skills will do well in the Circulation Department. Students will spend their time assisting patrons at the Library Services Desk fielding questions, finding library materials, checking materials in and out, and renewing items. Additionally, students will spend time in the stacks reshelving materials, taking inventory of library items, and working on library related projects as assigned by a supervisor.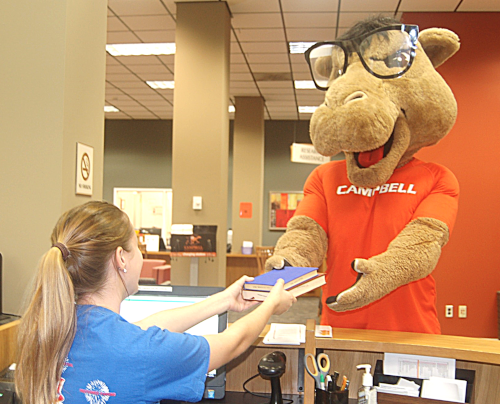 Curriculum Materials/Media Center (CMMC)
Under general supervision of the CMMC Librarian, the student worker will help organize and maintain the CMMC's juvenile collection and help implement a wide variety of children's programs and displays. Additionally, the student worker will reshelve materials, conduct inventories of library items, help patrons find library materials, check in/out materials, and renew items. We seek students who are trustworthy, creative, self-motivated, and able to exercise initiative and independent judgment.
Technical Services
There are limited opportunities for student workers within Technical Services (acquisitions/cataloging/digitization), as compared with the public service departments of the library. Please see a librarian for more information.