The faculty support coordinator will provide personalized assistance for your research projects, including:
Executing searches using the full depth of the library's e-resources and resources beyond Campbell.
Creating strategies for research projects that involve the extensive use of existing scholarly content.
Locating sources that may be difficult or time-consuming for you to find.
Faculty Support Coordinator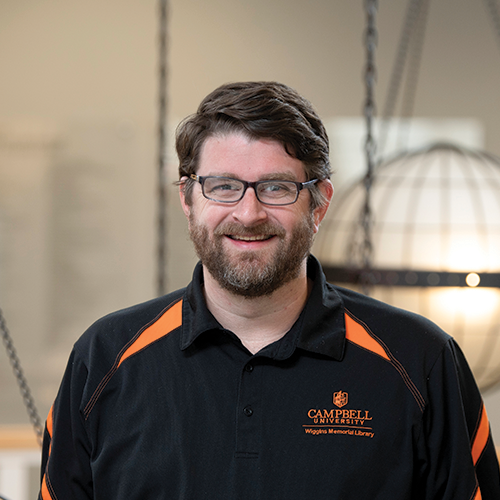 I'm Steve Bahnaman, Campbell's Head of Medical Research and Instruction Services. As the Faculty Support Coordinator, I can make use of our array of disciplinary and multidisciplinary resources to support your research inquiries in health sciences or elsewhere. I look forward to assisting you, or finding the right librarian to support you. Please request my help using the form.
Phone: (910) 893-1760